Accessing your shared PC Drives and Folder is a fun thing to do. If your mobile or laptop is connected to your Wi-Fi network it will become very easy for you to have access to another computer. It will become absolutely easy to access the computer drives and folders from any mobile that you are using right now. This feature can also be used for browsing different computer files, having a glimpse of your favourite movie, and copy any kind of computer data to your Android phone. Using LAN, it becomes very easy to access other computer drives and folders with the help of another computer. So, buckle up as you are about to do the same thing using your Android phone.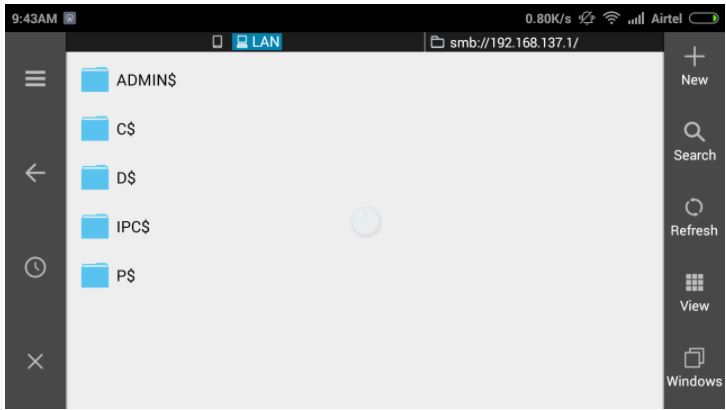 ES FILE EXPLORER LAN

Access your shared PC Drives and Folders from Android Mobile
Look and ensure the fact that your PC and Android phone is properly connected using the same Wi-Fi. If you are using a laptop that does not have any router facilities then, in that case, you can easily create Wi-Fi Hotspot from your laptop. Now you can easily go ahead and connect your laptop and Android phone with each other.
#1 – If you are looking forward to sharing an entire folder or even a drive.
DRIVE PROPERTIES
From there, go to the sharing Tab and then hit the Advanced Sharing option.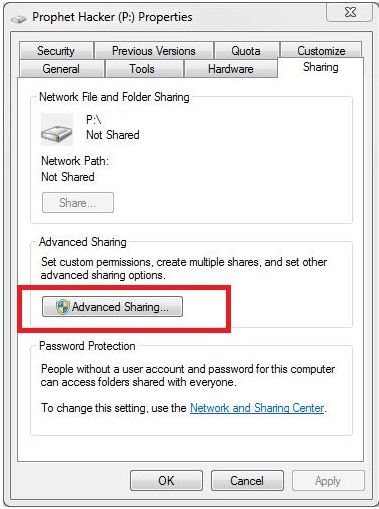 SHARING IN WINDOWS DRIVE
Now, a new window will open up in front of you. Choose "share" this folder option. Nowm the whole drive is available for sharing.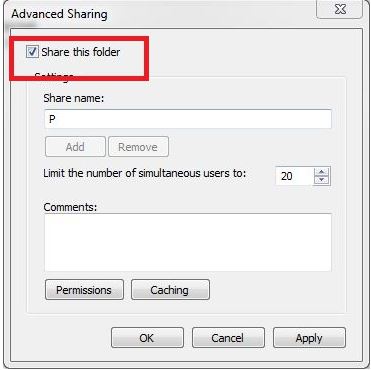 SHARING THIS FOLDER
#2 – Look forward to downloading the ES Folder Explorer that is easily available in Play Store. Open the application as shown in the picture below.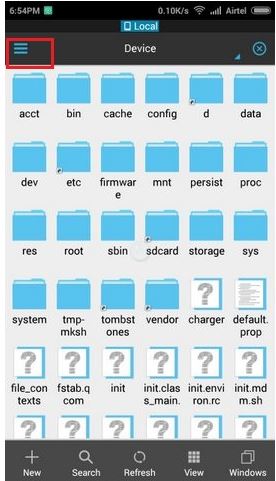 #3 – Now, switch yourself to the Network selection zone and then click on LAN.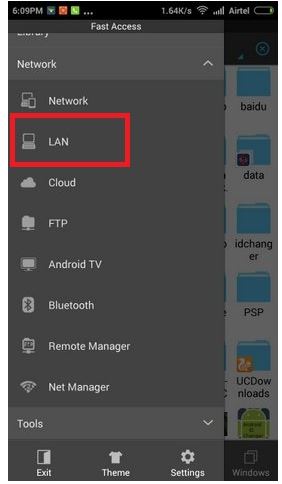 LAN IN ES FILE EXPLORER


#4 – A New Window pane will open right in front of you. Click on the New option and fill out the available form.
The username of your PC is that of your computer and the password is the required login password.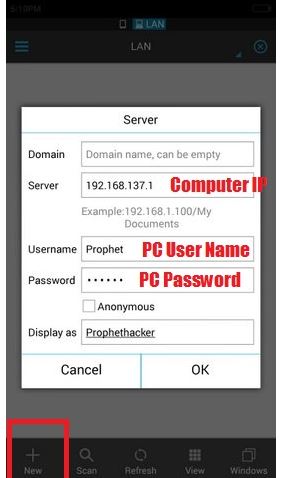 ES FILE EXPLORER LAN
In case you don't remember the local IP of your computer, you can do it with the help of command prompt option. Open CMD option and then press ipconfig. Hit Enter and the IP will be available to you.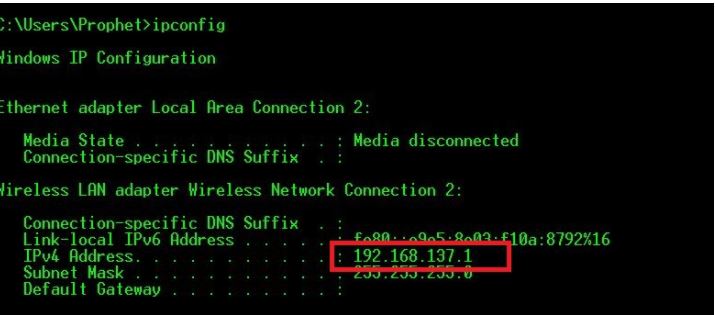 IP ADDRESS
#5 – Now, further, you are needed to go and click on the Ok option. You can now, easily access your Shared Computer Drive with the help of your Android phone. The ES File Explorer will help you through it.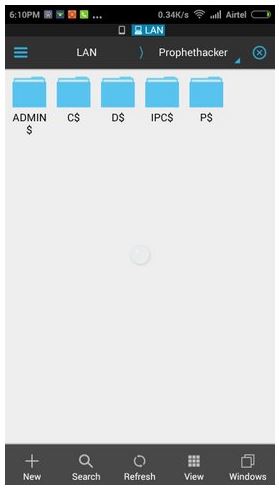 You can also use the same method for viewing your movies on your PC on your android mobile. Also, the added advantage is that you can stream all the music right on your android phone.